Chiropractor Mount Maunganui Tauranga
Welcome to Mount Maunganui Chiropractic located in the beautiful beach town of Mount Maunganui, Bay of Plenty, New Zealand. Chiropractic is an amazing profession but very few people understand what it's all about. We are here to give you a basic understanding of how our Mount Maunganui Chiropractors can benefit you and your family. We are here to help you achieve your goals!
Our job is not only to help you get over your symptoms but find out what is causing them, correct that cause and show you how to avoid going back there again. This article is here to help you gain a basic understanding of how our Mount Maunganui chiropractors can help you and your family. We are here to help you achieve your goals!
Mount Maunganui Chiropractic
At Mount Maunganui Chiropractic, we recognize that you have other local options for your Chiropractic care. We can guarantee that if you trust us with your health, we will give you the individualized care and attention you deserve. Our goal for you is a significant improvement in your quality of life. At Mount Maunganui Chiropractic we will help you in finding efficient and effective healing, with honest assessments and care plans individualized to the person. We are ACC registered and have digital x-ray on site to provide the convenience and ease of taking films should they be indicated.
Ever since I was a child, I wanted to become a Chiropractor. I knew a number of Chiropractors in my hometown in Canada, and I heard the stories they would tell me of the people they helped. Through sport, getting to know the local Chiropractors on a personal level, I knew helping people was what I was meant to do.
During high school, I got bitten by the travel bug and have always enjoyed travelling to new places. Being a Chiropractor in Mount Maunganui allows me to live in a country very similar to Canada, but without the harsh winters. The lifestyle Mount Maunganui affords made the decision of where my wife Sally and I wanted to raise our family an easy one. I love helping the people of the Tauranga area and aim daily to be the best Chiropractor in Mount Maunganui serving people from the Papamoa, Te Puke, and other local regions.
Learn More About Dr. David Guest
What to Expect
You will be greeted by a team of dedicated, friendly professionals who genuinely care about your health.....that's our job and we take it seriously! We aim to provide a safe, caring, supportive and comfortable environment.
Initially you will be asked to complete a brief new patient form after which the doctor will do an in-depth personal consultation and physical examination. If x-rays are needed they will be recommended at this time and taken onsite. The goal is to find out exactly what is wrong and what needs to be done for you to lose your symptoms and regain your health. This is what we call re-creating wellness and this is our entire intention.
Following the consultation your chiropractor will study your x-rays, history and physical findings. You will then be invited back to the clinic so they can relay their findings and give you a detailed explanation of their recommendations.
At Mount Maunganui Chiropractic, we are very happy to sit down with you to discuss your needs. We will design a plan that best fits you. Ready to find out more? Request a New Patient appointment from your Mount Maunganui Chiropractor and see how Chiropractic can help you!
COMMON MISCONCEPTIONS THAT PEOPLE IN Mount Maunganui HAVE ABOUT CHIROPRACTIC?
We regularly see patients who have never experienced Chiropractic care before, and naturally have a lot of questions for us. At Mount Maunganui Chiropractic, as many of you know, we love to discuss Chiropractic and how it helps your body heal. We thought we would name the top myths we are commonly asked about to provide more information on:
Getting an adjustment hurts: FALSE - most of our patients LOVE getting adjusted!
Once I start, I'll be going forever: FALSE - we customize care plans to take care of the condition.
It's only for adults: FALSE - we love checking the smaller spines and the young at heart spines and seeing the changes they make!
Chiropractors can only treat back pain: FALSE - we are musculoskeletal experts!
Medical doctors must refer you to a Chiropractor: FALSE - we are primary contact health providers and ACC registered.
HOW TO FIND A CHIROPRACTOR IN Mount Maunganui
This guide will help you find the best chiropractic clinic in Mount Maunganui for you. When most people in Mount Maunganui decide they need a chiropractor, they end up doing a search and just picking someone at the top.
Being at the top of Google for the chiropractic search does not necessarily mean they are the best chiropractor for you. Follow the steps below to make sure you are picking the right chiropractor for you.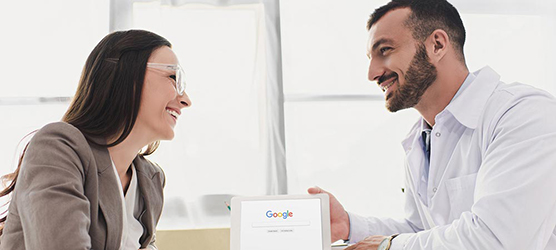 Time Needed: 5 minutes
Total Cost: NZD 0.00
4 EASY STEPS TO FINDING A CHIROPRACTOR IN Mount Maunganui
Step 1: Open up a Google search
You will want to type one of the following in the search bar:
Chiropractor Mount Maunganui
Chiropractor 3116
Chiropractor near me
Best chiropractor in Mount Maunganui

Step 2: Review Their Website
The best chiropractors in Mount Maunganui put as much care into their website as they do into the rest of their office. By reviewing their website you will get a good feel for the doctor and if they are right for you.

Step 3: Check Out Their Reviews
Check out the Google Business Page of a chiropractic clinic you are thinking about visiting. It is easy for someone to say they are great, it's a different story to get other people to say great things about you.

Step 4: Give The Office A Call
Now that you have a basic understanding of what the office is about. Give them a call to make sure they fit the message that their website and GMB have been sending. You will know in a few minutes whether the office is the right one for you.

Office Hours
Monday
7:30am - 11:30am
3:00pm - 6:00pm
---
Tuesday
3:00pm - 6:00pm
---
Wednesday
7:30am - 11:00am
---
Thursday
3:00pm - 6:00pm
---
Friday
7:30am - 11:00am
---
Saturday
Closed