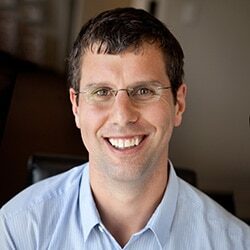 Chiropractor
David Guest D.C.
Dr. David Guest is a 2003 graduate of Logan College of Chiropractic in St. Louis, Missouri. Born in Brockville, Ontario, Canada. David has a huge love of travel and adventure, which has seen him travel to over 40 countries around the world. After graduating from Logan, David practiced in Ottawa, Canada and then locummed for a year throughout Australia.
Someone told him about New Zealand which ultimately led him to settle on the North Island of New Zealand in the Bay of Plenty where he started as an associate, opened up his own clinic, Core Chiropractic, in Mount Maunganui, which he owned and ran for 5 years selling in November 2013. He practiced for 6-months in Singapore before returning to New Zealand with his wife Sally for the birth of their first daughter Fia.
David practiced in Ottawa, Canada from 2015 through 2019 and is excited to be taking over the reins at Mount Maunganui and Te Puke Chiropractic clinics from his good friend Dr. MacLeod.
David is a Chiropractic Board Certified Doctor of Chiropractic & registered in Canada, Australia, and New Zealand. He is a member of the College of Chiropractors of Ontario and the New Zealand Chiropractic Association. David has extensive knowledge and training in general chiropractic, sports chiropractic, and pediatric chiropractic and has extensive locum experience in Canada, Australia, and New Zealand. He was a keynote speaker at the NZCC Lyceum Conference and also Dynamic Growth Experience. He is the published author of "Pudendal Nerve Entrapment: A Descriptive Case Study" and has completed numerous presentations at various businesses, clubs, and in-office talks.
David has a special interest in providing pediatric chiropractic care to the smaller spines out there as well as prenatal chiropractic care to pregnant women. David has taken numerous post-graduate classes in both pediatric and prenatal chiropractic care and is certified in the Webster Technique which is a technique used to restore movement to the spine and pelvis, commonly resulting in better fetal position. David frequently works in collaboration with Midwives, Doulas, acupuncturists, massage therapists and obstetricians to provide prenatal and pediatric care. David has a passion for sports and plays A-grade squash and tennis as well at fitting in mountain bike rides wherever and whenever he can.
Chiropractic Assistant
​Angela West
A few years back, doing an admin job, stuck in a back office not seeing people face to face everyday, performance reviews came up and we were all asked to really think about what makes us happy in a work environment…not surprising it wasn't where I was currently working. For me it was when I was working in a health focused industry, seeing lots of different people everyday, using my dynamic office skills, making connections and getting to have a laugh or two with whoever walked through the door.
A wonderful friend came to me at work and said her chiropractor was looking for an assistant and said "you'd be great!". And here I am. I love my job (my family, the beach, bubbles, and chocolate), and think I'm definitely in the right place. It's my job to help make you feel comfortable before you go in to see our fabulous team of chiropractors, who I know will do their very best to try and get you back to your best health! I look forward to meeting you, getting to know you and watching your progress.
Chiropractic Assistant
Ruth Edhouse
Hi, I'm Ruth. The newest and shortest member of the team. If we haven't met, I look forward to meeting you and following your progress on your wellness journey.
I was lucky enough to be introduced to this position through a close friend of mine. He knew I was looking for a part time role and he also knew David. So, my friend connected us two. I have not looked back since and I am so pleased to be here.
I love being busy and I love being around people, so this suits me to a tee. I enjoy putting peoples' minds at ease and building relationships. I love hearing people's stories as we are all so unique and what makes us tick is so different from one person to the next. I am here to welcome you to make you feel comfortable.
When I am not at work, I'll be sitting on the deck in the sunshine, reading a book, playing Candy Crush, enjoying a cider or two and/or hanging out with my favourite people. I am keen to try new things step outside my comfort zone. I recently brought a new Paddle Board (a few weeks ago now) which I haven't been on yet so feel free to check in on my progress with that when you pop in.
Take care, talk soon.
OFFICE HOURS
---
Monday
7:30am - 11:00am
3:00pm - 6:00pm
---
Tuesday
3:00pm - 6:00pm
---
Wednesday
7:30am - 11:00am
---
Thursday
3:00pm - 6:00pm
---
Friday
Closed
---
Saturday
Closed